Key advantages
Technical characteristics
Photo Gallery
Video
Download area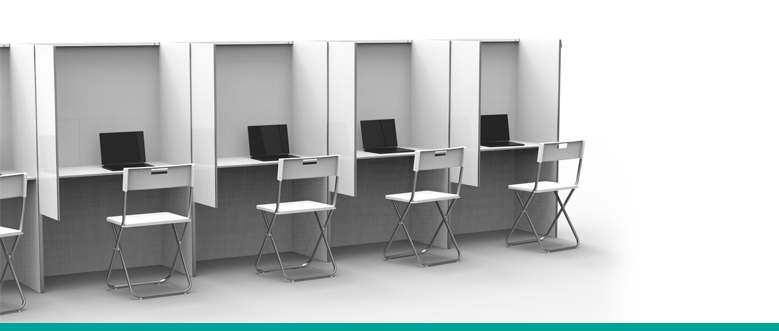 Mobile and Foldable sensory analysis box
Foldaway sensory analysis desk
Easy-to-assemble and easily transportable model for a punctual use
Realized in alveolar polypropylene, this desk is equipped with a serving hatch, a Light LED and a call-out light.
Walls and work plan can be cleaned very easily. With the possibility to create a mini lab merging several box, with an additional separating wall.
A chair is supplied with the foldaway desk of analyses
The sensory analysis station Lite Lab are available for sale and for rent.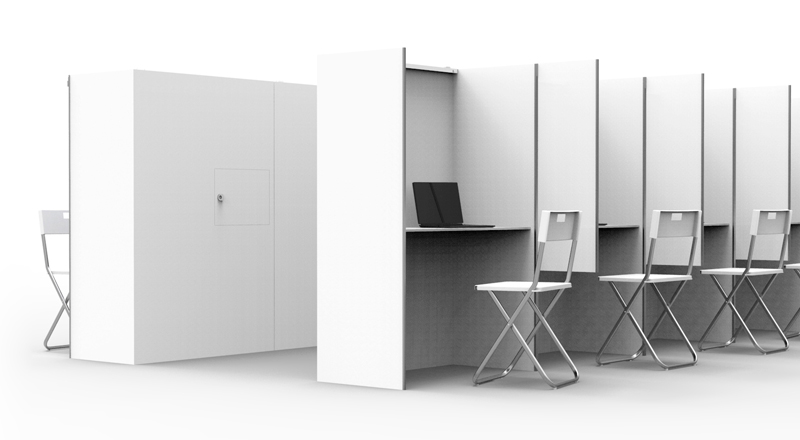 Dimensions (metric measurements): Height 1.50 m x Lenght 0.52 m x Width 1 m, it's the ideal solution for your punctual sensory tests – work plan:  0.98 x 0.50 m
Total weight including the chair: 8 kg
Assembly: 1 minute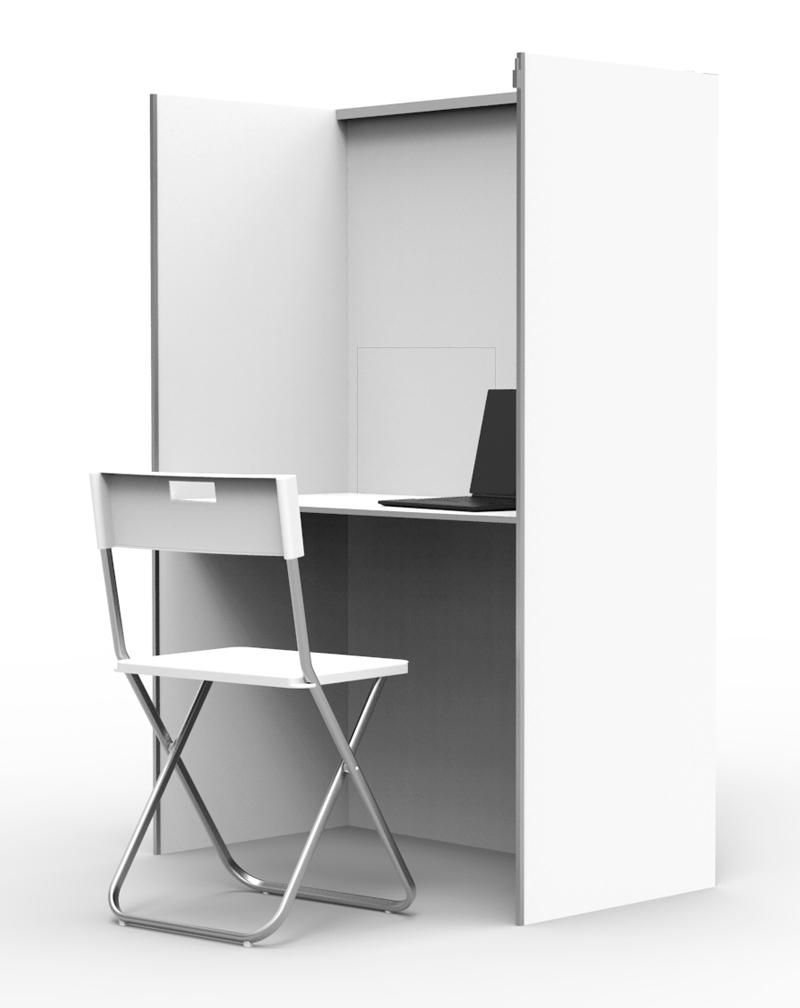 Standard equipments and on request :
Kit of lighting (Lighting LED – color in the choice: white warm 3000-3200K, white way 4000-4200K, white cold 6000-6500K, green or red)
Autonomous foldaway skin equipped with 2 reservoirs of 9l
Touchpad (on Android or Apple)
Walls of separation
Back work table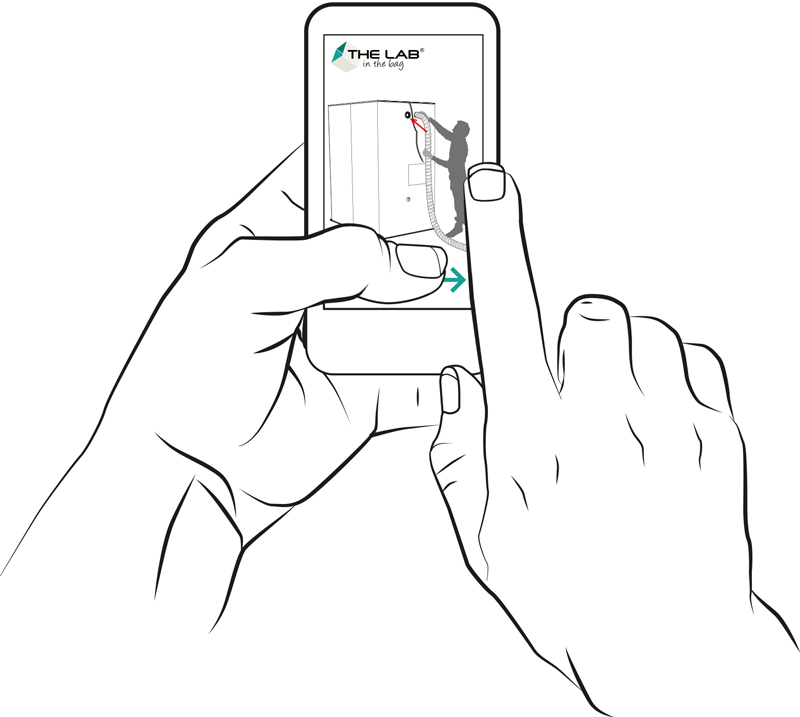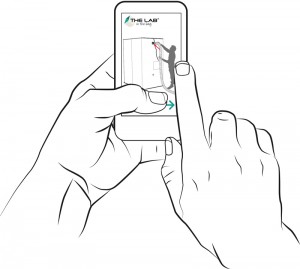 For special requests of file formats to send to you, we are at your disposal (AI, DWG, 3Ds, Obj, PDF).