Key advantages
Technical characteristics
Customers
Video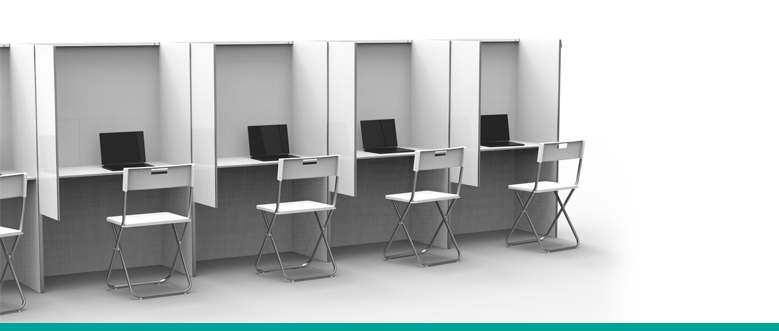 Mobile and Foldable sensory analysis box
Foldaway sensory analysis desk
Easy-to-assemble and easily transportable model for a punctual use
Realized in aluminum, this desk is equipped with a service hatch, a standard LED light (pure white) and a call operator.
Walls and tabletop can be cleaned very easily. With the possibility to create a mini lab merging several boxes, with an additional separation partition.
A chair is supplied with the foldaway desk of analysis.
On request, we can design a Lite Lab with different dimensions.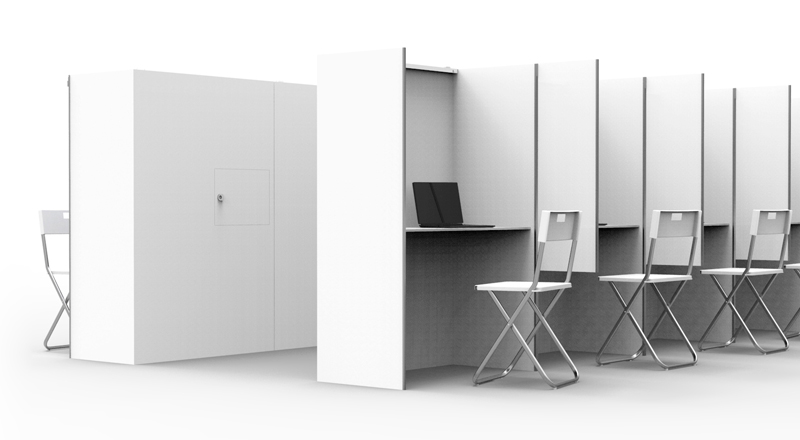 Dimensions (metric measurements): Height 1.50 m x Lenght 0.52 m x Width 1 m, it's the ideal solution for your punctual sensory tests – work plan:  0.98 x 0.50 m
Total weight including the chair: 8 kg
Assembly time: 1 minute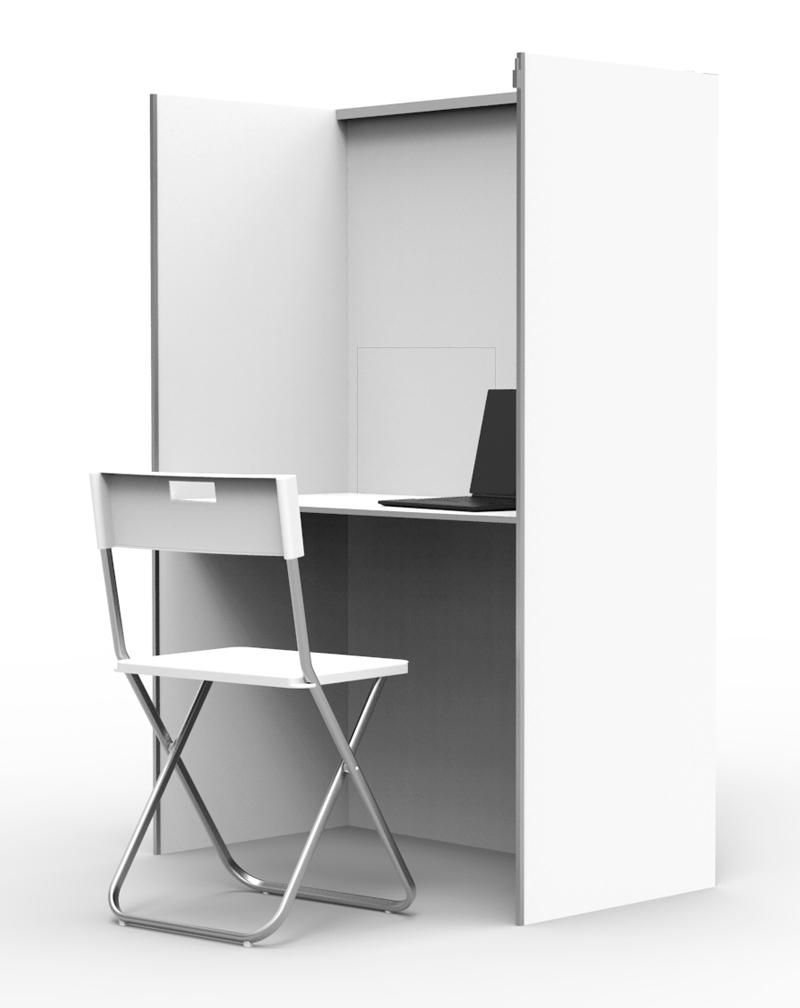 Standard equipments:
Kit of lighting (Lighting LED – color of choice: warm white, indoor light, pure white, green or red)
Foldable chair
On request:
Autonomous sink kit
Touchpad (on Android or Apple)
Separation partition
Back shelf