Standard LED light
Three Lights Kit
Light intensity dimmer
Service hatch
Carrying bag
Pass-through cable
Autonomous sink kit
Separation partition
Customisation
Standard LED light
One pure white LED provided with a switch
Different colours and light intensities are available on demand
Available in one format for Full Lab, Lite Lab and an other format for Desktop Lab and Table Lab
Three Lights sensory analysis kit: daylight, indoor light and red light
Pure light
Warm light
Red light
Three lights sensory analysis kit ideal for product testing (food, packaging,…).
Three lights sensory analysis kit with rotative switcher : Pure white, warm light and red light
Different colours and light intensities are available on demand
Available in one format for Full Lab, Lite Lab and an other format for Desktop Lab et Table Lab
Adjusting the lighting power
The dimmer allows you to optimize the «Standard LED Light» accessories and the «3-Light Kit» by offering the possibility of varying the power of the lighting.
This solution is ideal for perfect control of lighting in the sensory analysis station.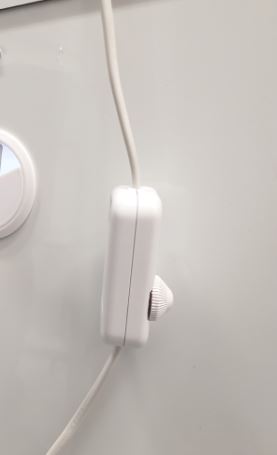 Bringing products in a neutral way
The service hatch allowing the study manager to present the products to be tested in a neutral way.
Dimensions: width 40 cm x height. 30 cm
Carry your cabins and accessories in a bag
The carrying bag option guarantees perfect mobility of your test booths.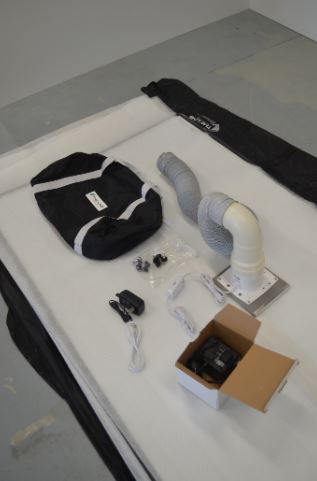 Store your cables more easily
The pass-though cable makes it easy to store cables under the work surface.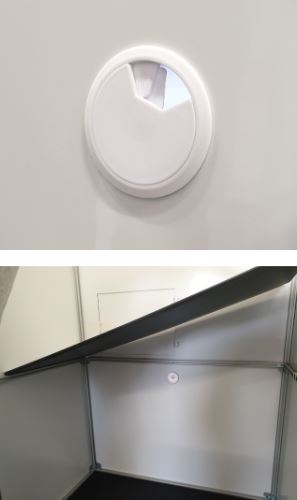 Autonomous sink kit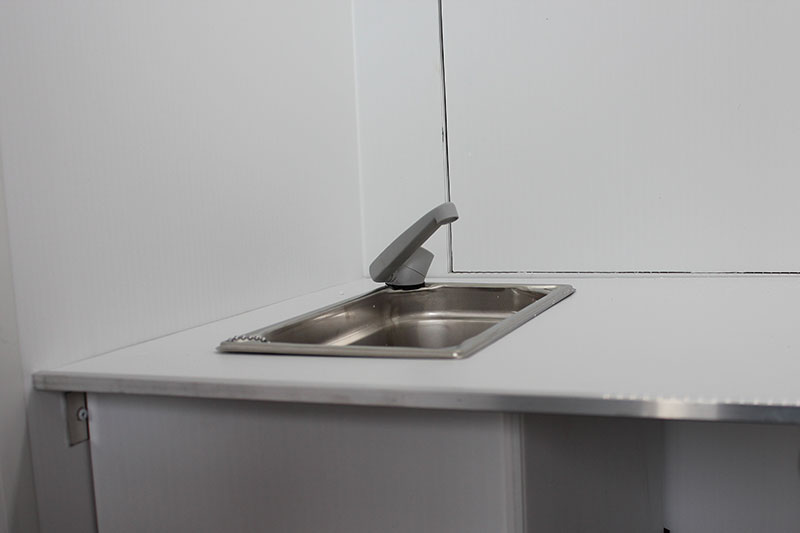 EQUIPMENT
Stainless steel sink (12L)
Tap
12V System
Fresh water tank
Waste water tank
No plumbing connection required.
Separation partition
The Separation partition will ensure that the testers are visually isolated during sensory analysis tests.
The accessory can be simply clipped by means of a slide system.
Bespoke solutions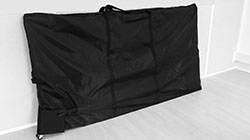 Our design teams can help you customize The Lab in the Bag sensory booths( dimensions, colours, accessories, power supply standards…) to accomodate your test protocols, current or future test locations, new ideas and projects…
The Lab in the Bag also gives you access to new test locations (shops, public places, restaurants…)
In conclusion, the flexibility of The Lab in the Bag enables you to define and implement your own sensory test conditions and ensure their robustness, for a low investment.
For special requests of file formats to send to you, we are at your disposal (AI, DWG, 3Ds, Obj, PDF).