Key advantages
Technical characteristics
Customers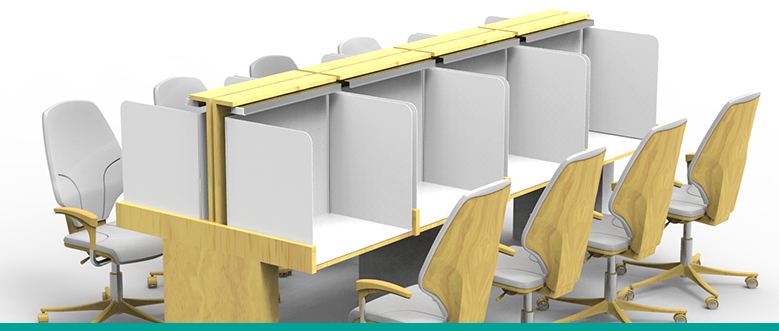 Transform your furniture as required and according to your needs
Table Lab is a meeting table transformable into a sensory analysis station
Sensory booth Desktop Lab integrated into Table Lab are made of a shelf and foldable aluminum walls, material ensures perfect durability over time of the product.
On request we can install a grommet for hardware.
Table Lab is available in several models:
4-seaters
6-seaters
8-seaters
10-seaters (Table Lab 4-seaters + Table Lab 6-seaters)
and multiple other possibilities
The maintenance of the walls is very simple and its cleaning maintains the perfect.
Contact us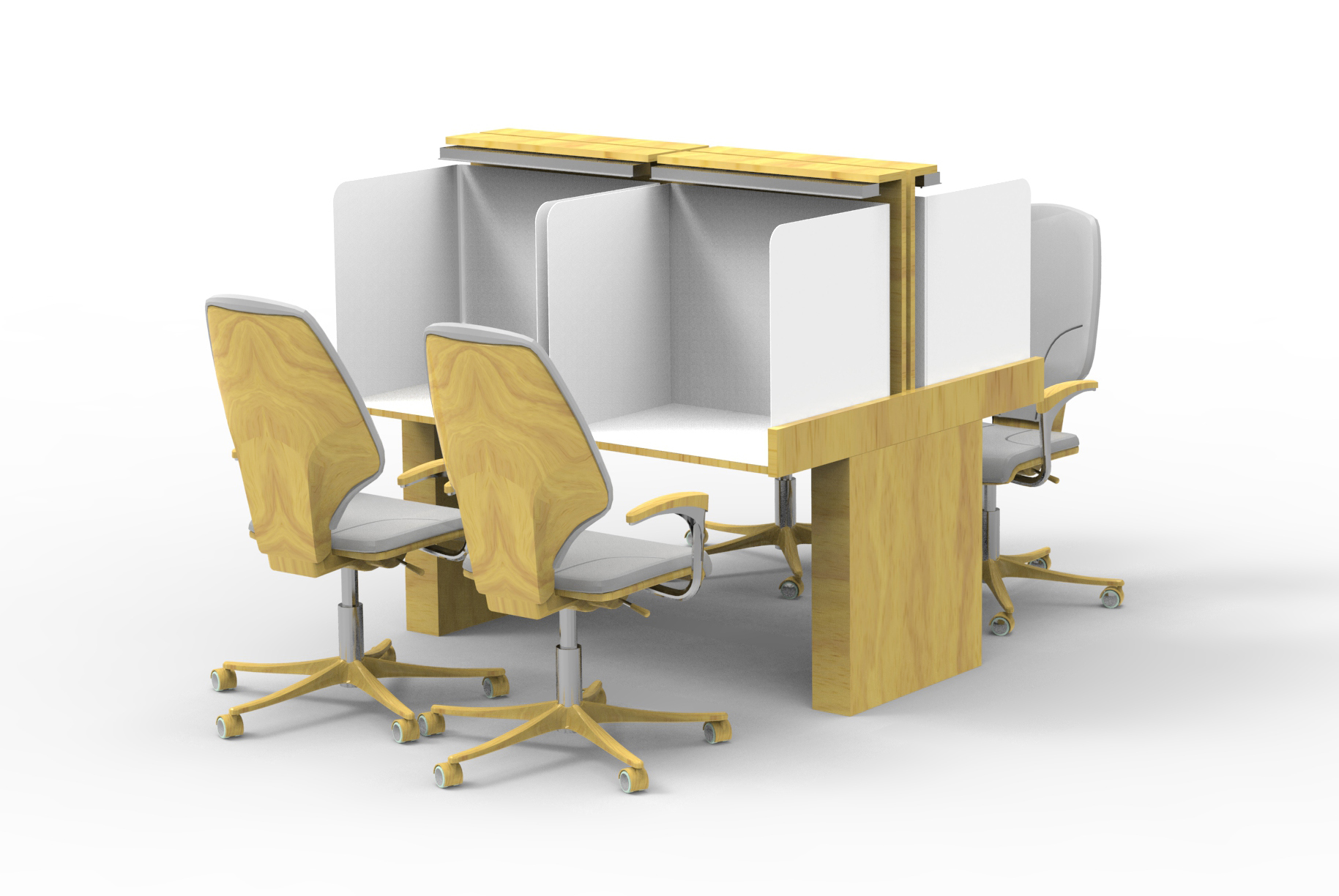 Dimensions of Table Labs
Table Lab 4-seater → width 1600 x depth 1400 x height 800 mm
Table Lab 6-seater → width 2400 x depth 1400 x height 800 mm
Table Lab 8-seater → width 3200 x depth 1400 x height 800 mm
Mounting time: 2 minutes (4-seater model)
Available options :
LED strip light standard white
Three lights kit (3 lights: warm light, pure white & red) with rotating lights switch
Electrical and computer system outlet
Grommet for hardware
Separation partition