Three Lights Kit
Standalone Sink Kit
Hood sniff test
Customisation
Discover the range of options available for our products like the standalone sink, powerful suction hood for sniff tests, 3 different types of light, acrylic mirror…
3 different types of light kit: daylight, indoor light and red light
Daylight : 6500 K
Indoor light : 2700 K
Red light : 2000 K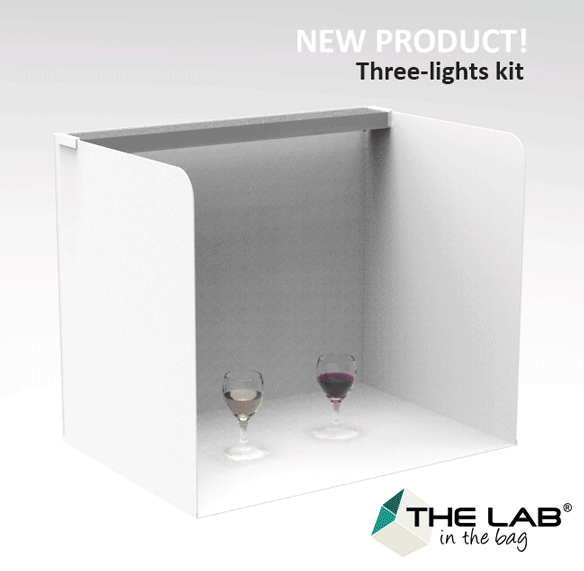 Standalone sink kit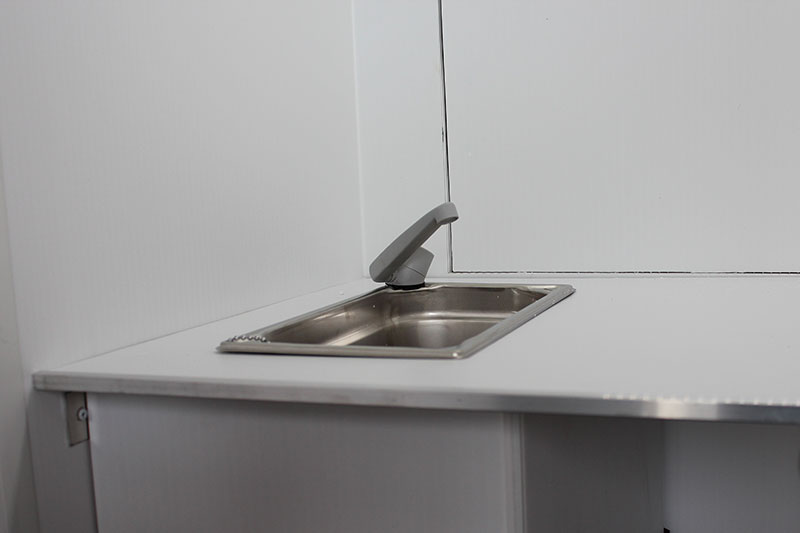 EQUIPMENT
Stainless steel sink (12L)
Tap
12V System
Fresh water tank
Waste water tank
Sniff test extractor hood
Extractor kit for sniff tests
Usable in "The Lab in the Bag" sensory isolation laboratories
Tablet and hood made of reinforced hollow-core expanded PVC, suction outlets at the rear and on the sides connected to the power supply via an 80mm (3″) diameter cable.
Odour neutralisation system via a varnish / film applied to the tablet, hood and back of the booth
Dimensions: 980 x 500 x 35mm (39 x 20 x 1″)
Height between hood and tablet: 600mm (24″)
Thickness of the tablet when folded away: 100mm (4″)
Weight: 8.3kg (18lbs)
Additional information
Kit to be used only in "The Lab in the Bag" sensory isolation laboratories
Includes treatment of the walls of the booth
Regeneration of odour neutralisation via periodical spraying (every fortnight max, daily for intensive testing) of a product sold separately (kit comprised of sprayer and 100 x 2ml pods).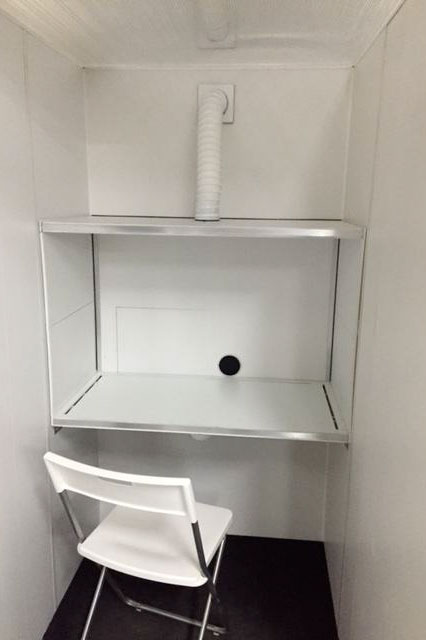 Bespoke solutions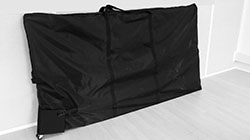 Our design teams can help you customize The Lab in the Bag sensory booths( dimensions, colours, accessories…) to accomodate your test protocols, current or future test locations, new ideas and projects…
The Lab in the Bag also gives you access to new test locations (shops, public places, restaurants…)
In conclusion, the flexibility of The Lab in the Bag enables you to define and implement your own sensory test conditions and ensure their robustness, for less investment.